WH Shipping
↪ When selecting your size from the dropdown, note sizing is shown as Women's/Men's sizes. Ex: W9/M7.5 means Women's 9, Men's 7.5
*If your size is out of stock, click your size and press the "Notify Me When Available" button to be emailed when your size is restocked.
(after any discount is applied, before any applicable tax)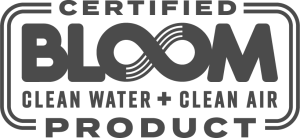 To help regenerate and maintain healthy ecosystems, we use eco-friendly algae-based materials in the midsoles of our shoes thanks to Rise Technology™ by BLOOM.

☺ FUN FACT: If only 5% of shoe manufacturers used BLOOM technology in their shoes like we do, then the annual carbon emissions of approximately 23,000 passenger vehicles could be offset!
① OUR UNIQUE CONDUCTIVE TECHNOLOGY

Our Groundworks™ tech helps harmonize your body's natural charge with every step

② Pure silver-stitched footbed for conductivity
③ Silver-stitched lasting board layer
④ 99% pure silver fabric loop to enable conductive flow
⑤ Bio-friendly algae-based EVA by BLOOM in midsole.
⑥ Carbon & rubber conductive outsole

This product has no reviews yet.

<!-code for showing account activation / redirect----->