FAQ's - Frequently Asked Questions
FAQs: about grounding in general...
Grounding is simply the process of making contact with the earth's subtle negative charge (which has a plethora of health benefits for our bodies). If you're curious, dive into our page on how grounding works and why grounding benefits us!
What surfaces can I ground on?

Grass
Soil
Sand
Gravel
Unsealed ceramic tiles
Rock (on the earth's surface)
Water: Ocean, Lakes & Streams
Trees & Living Plants
Unsealed Concrete (like sidewalks!)
Indoor grounding mat (especially during those cold months)
What surfaces are NOT good for grounding?

You cannot get grounded on:

Asphalt
Carpet
Painted or chemically sealed concrete
Plastic
Rubber
Tar or tarmac
Vinyl
Wood floors
Most indoor surfaces
Does grounding occur if I stand, walk barefooted or wear grounding shoes on a ceramic tile wood or carpet flooring?

If tile is unglazed, and sits directly on a slab or ground, yes, you are grounded. If the tile sits on plywood or some other kind of wood, plastic, or vinyl understructure, you will not get any conductivity. Grounding does not work if standing on carpet or wood floors (which insulate and prevent contact with the earth's electrons).
Will being grounded help support overall wellness and make me feel better if I have aches and pains?

Many research studies report that pain, chronic conditions and even some diseases and other disturbances in our bodies are often caused by chronic inflammation. Such inflammation may be caused by positively charged molecules OR free radicals. When you make direct contact with the earth, such as by being barefoot outdoors or by wearing grounded shoes, the negatively-charged electrons from the earth enter your body. Several studies suggest that grounding reduces inflammation, a condition that is not a disease but often accompanies disease and usually causes discomfort or pain. Inflammation also tends to beget inflammation because inflamed tissue is more easily irritated than tissue that is not inflamed. The body, therefore, continues to have inflammation when its original cause is removed. While the reason is not fully known, it appears that grounding may reduce chronic inflammation and it may be that excess positive charge may be the cause of chronic inflammation.
How much time do I need to be grounded in order to feel results?

We recommend a minimum of 20-30 minutes per day; an hour or more is even better.

One cannot be too grounded and you can't overdo it. It would be ideal to be grounded 24/7, but it is not realistic. Set a grounding goal to ground for 1-2 hours a day with 20-30 minutes a day as the recommended minimum.

The longer you ground the more you may feel the difference, physically, mentally and emotionally.
Is it okay to be grounded in the rain?

Yes! Rain will not interfere with grounding; it will, in fact, enhance it because moisture mixed with the ions that occur naturally in the earth is conductive.
What about being grounded in an electrical storm?

Use common sense and don't stay outside anywhere, during an electrical storm.
Will I feel anything while I am being grounded?

Some folks experience a slight tingling sensation in the beginning. Others feel nothing at all. Grounding is a very subtle energy. If one is wearing conductive footwear or going barefoot, they are actively getting grounded.
Can I "over-ground" myself?

Absolutely not. There is no such thing as being over-grounded. If you could be grounded 24/7 that would be ideal. In more technical terms, the flow of electrons gradually diminishes to nothing as you become electrically balanced with the earth. By grounding you can only come into more balance.
Why is the concept of grounding so important in today's high-tech age?

Being indoors and not connecting to the earth is more common now, more than ever. This disconnect can lead to an electron deficiency. Certain synthetics, and high-tech materials, used in footwear for example, create a barrier between our bodies, and the earth's energy, which can tend to cause us to accumulate an excess positive charge, and be deficient of electrons. Grounding eliminates this excess positive charge and brings us back to our natural state of being in harmony with the earth. Excess positive charge adversely affects various physiological processes. Many people can feel the difference that grounding makes.
Can grounding protect me from cell phones, microwave ovens, or smart meters?

Emerging research is under way related to the mitigation of EMF/RF shielding when grounded. Grounding does not block microwave radiation. We are not aware of any data regarding effects on one's sensitivity to microwave radiation. Grounding does not block any form of radiations or any field.
I have heard of electrostatic discharge (ESD) shoes. Can I ground myself outside by wearing ESD shoes?

ESD shoes are primarily designed for discharging static electricity in factories with a lot of high-tech machinery to keep equipment from shorting out. They are not designed or constructed to enable the flow of the earth's electrons into one's body, thereby not providing the wellness benefits of grounding.
 Does grounding have anything to do with magnets?

Grounding is not related to magnets. While some people experience benefits from magnets, the effect of grounding is different.
FAQs: about our footwear...
How are HARMONY 783 shoes made and how do they ground?

Check out the How Our Shoes Are Made page for a detailed explanation.

On any product page in the product description, there is a VIDEO link of our CEO explaining how our shoes ground. You can also checkout our YouTube channel for videos of our shoes grounding and other great videos.
Do HARMONY 783 shoes still work when wearing socks?

Yes, our grounding footwear works when worn with socks. The best kind of socks to wear with our shoes are our exclusive grounding socks. The second best option is to wear a sock with cotton or natural fibers. The ions (from the moisture of our foot) allow conductivity to pass through the fabric of the socks and into the body more easily. Everyone's individual physiology & level of hydration and mineral balance is different, so it may take a little longer for some people to get grounded wearing socks than if they were sockless or barefoot.

Checkout this VIDEO of our CEO explaining the difference between our exclusive grounding socks compared to regular socks when grounding.
How long do I need to wear my grounding shoes for them to benefit my body?

The moment you wear your grounding shoes on a grounding surface like grass, sand, soil, brick/tile, or concrete you are receiving the benefits of grounding. The longer you wear them, the more you will benefit.


But to feel the benefits more easily, we recommend grounding 1-2 hours per day, and a minimum of 30 minutes.
Can I buy HARMONY 783 grounding shoes in stores?

HARMONY 783 shoes are currently only offered online. However our shoes will be available in select retail stores, resorts and spas in the future.
Do your shoes come in wide or extra wide sizes?

Our shoes are designed as medium width. However, we consistently receive customer reviews indicating they find our shoes comfortable for wide feet. Explore product page Fit notes based on customer feedback.

Our footwear is true-to-size in US sizes for most people, although everyone has their own fit and feel preferences. Order your regular size in an equivalent shoe style you already wear, unless otherwise noted on a product page.

Here is a breakdown of customer feedback on how our shoes fit among our current collection:


Women's collection:
- Loafers: trimmest/snug/narrow fit (order a ½ size up)
- Ballets: trim/medium fit
- Walkers: medium/wide fit
- Bamboo Knit Slip-Ons: medium/wide fit
- Ankle Boots: medium/wide fit - roomier than Walkers
- Joggers: medium/wide fit - roomier than Ankle Boots and Walkers
- Bamboo Knit Sneakers: medium/wide fit - roomier than Joggers and a little more cushion
- Trail Shoes: medium/wide fit – roomier than Joggers and a little more cushion
- Flip Flops: medium width

Men's collection:
- Drivers: medium fit
- Walkers: medium/wide fit
- Bamboo Knit Slip-Ons: medium/wide fit
- Joggers: medium/wide fit - roomier than Walkers
- Bamboo Knit Sneakers: medium/wide fit - roomier than Joggers and a little more cushion
- Trail Shoes: medium/wide fit – roomier than Joggers and a little more cushion
- Flip Flops: medium width

Do you have 0 Drop or Minimalist/Barefoot style shoes?

Our shoes are not specifically zero drop or barefoot style shoes. Our footwear is grounding footwear, for receiving the natural energy from the earth. Our footwear has been bio-mechanically engineered (designed around an actual foot) for comfort and support, and are designed to connect people to the earth's natural energy through our grounding construction. While we don't claim that we have 0 drop/lift, we also don't have a sole or foot bed like a marathon running shoe that has a mega amount of cushion.
What is the best way to clean HARMONY 783 shoes?

The best way to clean the shoes is by hand cleaning with a damp cloth and mild detergent. Our shoes were not made to be put into a machine washer or dryer. We don't advise washing our footwear in a machine washer as the insole is adhered internally by carbon and rubber adhesive to allow conduction to go through the multiple internal layers and wouldn't want this to be affected.
Can grounding footwear help serious foot issues?

If you have physiological foot problems (like bunions, hammer or claw toes, Achilles tendonitis, flat feet, Morton's Neuroma, heel issues, arthritis, neuropathy or diabetic foot disorders) solely wearing grounding footwear will not heal or fix foot conditions. Grounding helps with the reduction of inflammation and increased circulation which some may find beneficial.
What types of shoes provide grounding benefits?

Only footwear with "conductive" soles allows for earth's natural energy to pass through the shoes and into a persons feet, grounding the individual.

Pure leather soles with no footbeds are also conductive, however, these are usually traditional moccasin styles for very casual wear.

HARMONY 783 shoes are grounding thanks to our unique Groundworks Technology, including silver and carbon. All of our shoes are tested for conductivity.

Checkout these VIDEOS of how our shoes are designed and ground, and styled.
Can you wear grounding shoes if you have knee and hip replacements?

Yes, absolutely. Wearing grounding shoes is gentle, subtle, and safe for all people.
Can I Wear Orthotics or Insoles in HARMONY 783 Shoes?

Our conductive silver thread design that assists in Grounding is in the front 1/3 portion of the shoes stitched through the insole. It is right around the ball of the foot in our closed-toed shoes. So, a half orthotic/insert may be used from heel to arch if that is needed as it would not cover the silver stitching in the front 1/3 of our shoe. The insoles in our shoes are designed to not be removed as it will disrupt the conductivity. Full heel to toe orthotics/inserts would cover the silver thread, which would stop the conductivity/grounding.
Are there people who wear grounded shoes for whom grounding doesn't work?

Feeling the benefits of grounding can come quickly or gradually over time because our physiologies are all different. But regardless if you feel the benefits of being grounded, you are becoming more grounded when you wear grounding shoes, and connecting to the earth is reported to perpetuate good health.
Why should I buy any grounding shoes when I can simply go barefoot?

Barefoot is a natural way to get grounded, for sure. And that is awesome if you're getting plenty of time outside barefoot on grounding surfaces. However, if you're like us, going barefoot all day, all year, is not practical or safe, especially in winter months, in everyday modern life. Some people also have concerns about pesticides, insects, and even animal urine, especially in public parks, so they choose not to be barefoot.
FAQs: general company questions...
Do you ship orders outside of the US?

Yes, we ship all over the world. Shipping costs will apply, and will be added at checkout. Customers are responsible for any duties/customs/taxes that may apply from the destination country. Be sure to read our Shipping & Returns page for further information.
What is your Return Policy?

We welcome returns and exchanges within 30 calendar days of the original order date. All items returned or exchanged must be in brand new, unworn condition and in the original footwear packaging to be eligible for refund, excluding original shipping costs. Items marked as Final Sale are not returnable.

Be sure to read our Shipping & Returns page for further information, and to initiate an exchange/return.
Are your shoes available in stores to try on in person?

At this time our luxe grounding footwear is available only online. As we grow as a company we will be partnering with select stores, resorts, and spas to carry our footwear.

Please refer to our Return Policy regarding trying on shoes at home and making a return/exchange if they are not an ideal fit.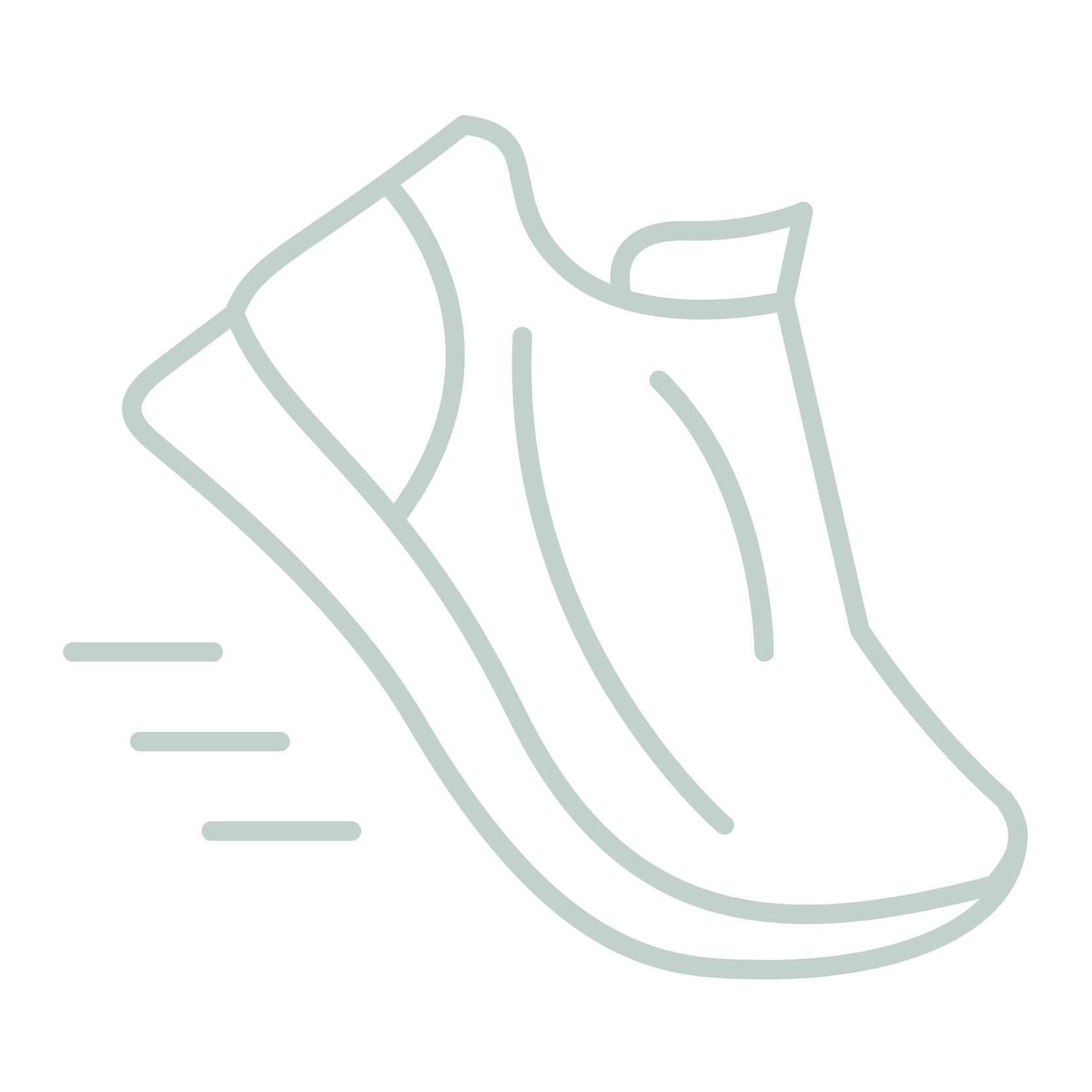 Customer Care is available Mon - Fri 8:30am - 5:30pm PT

Average answer time: 24hr (closed on major holidays)

Visit Help Center

<!-code for showing account activation / redirect----->