How Our Shoes Are Made
Curious how HARMONY 783 grounding shoes are made? The diagram below illustrates how pure silver and fully conductive materials are custom crafted to enable the electrons from the earth to be absorbed from the ground into one's body utilizing the patent pending proprietary Groundworks™ technology. HARMONY 783 shoes are also bio-mechanically engineered (made around an actual foot) for support and comfort.
All HARMONY 783 shoe styles feature fully conductive carbon and rubber outsoles that are bio-mechanically engineered for comfort and support. Our patent pending technology, called Groundworks™, features 99.99% pure silver through the midsoles with microfiber footbeds, featured in every shoe, stitched with pure silver thread enabling the flow of natural energy up into one's body. Some styles (our Walkers and Joggers) feature bio-friendly algae-based EVA by BLOOM in midsole. Below is an example of our Walker style, which is one of three construction approaches. The same construct is used for HARMONY 783 Jogger styles.
The Groundworks™ layered conductive technology is different for the Women's Loafers, Men's Drivers and all Flip Flops. Please visit the respective product pages for each style to view full detailing.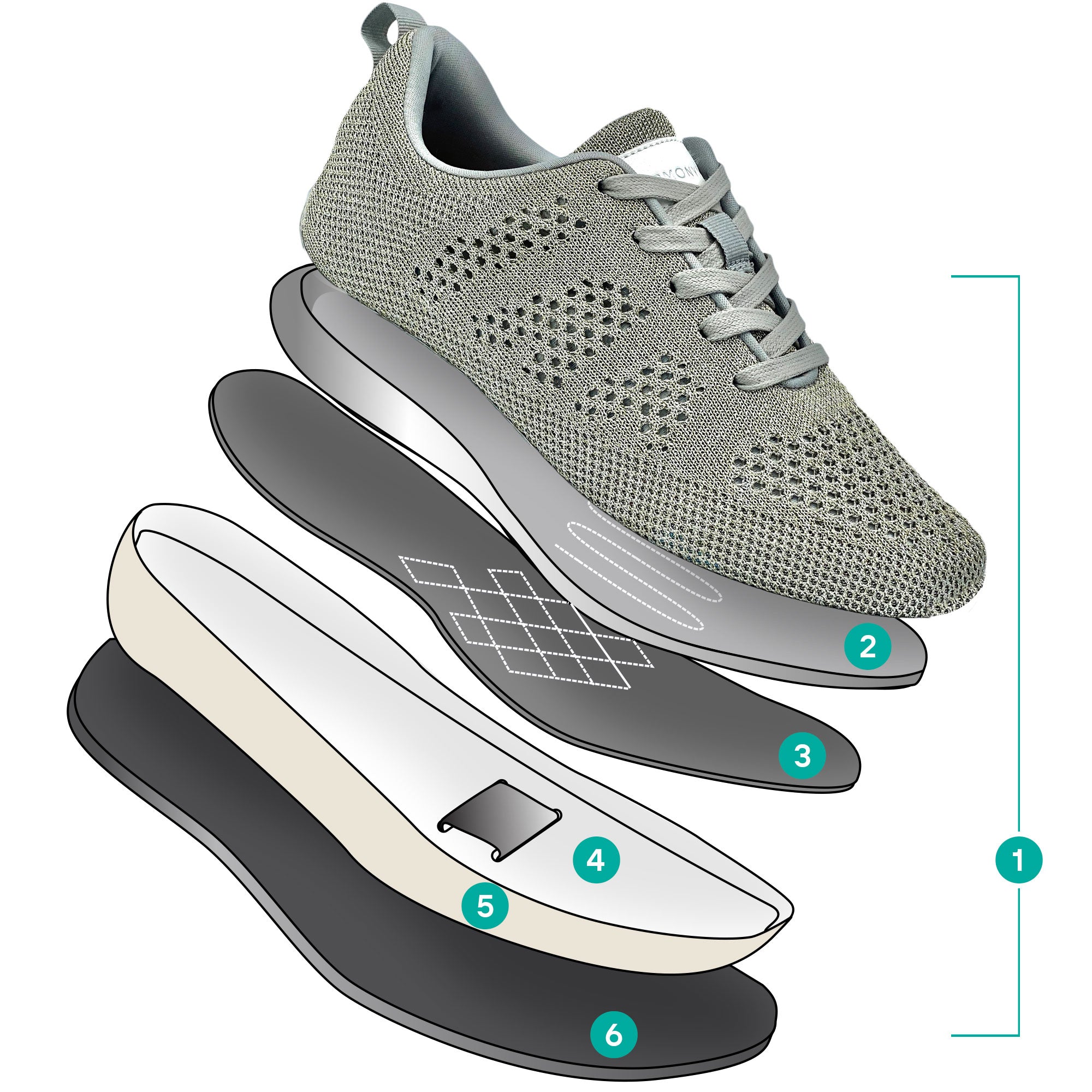 ① OUR UNIQUE CONDUCTIVE TECHNOLOGY

Our Groundworks™ tech helps harmonize your body's natural charge with every step

② Pure silver-stitched footbed for conductivity
③ Silver-stitched lasting board layer
④ 99% pure silver fabric loop to enable conductive flow
⑤ Bio-friendly algae-based EVA by BLOOM in midsole.
⑥ Carbon & rubber conductive outsole

TESTED FOR CONDUCTIVITY

At HARMONY 783 every shoe is tested for conductivity during production at our established factory.

Here is a video showing HARMONY 783 shoes being tested for conductivity as they are coming off the production line.

<!-code for showing account activation / redirect----->