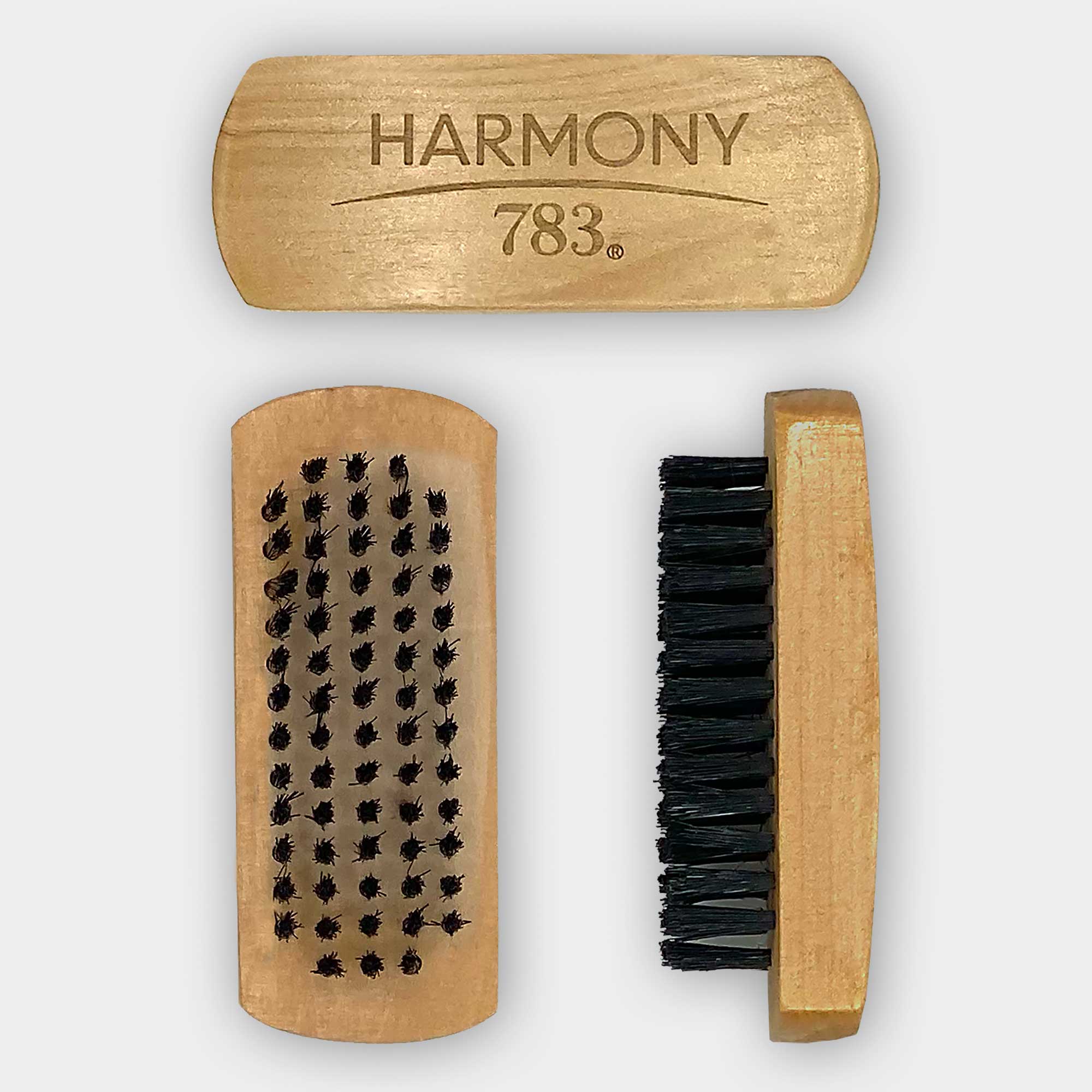 HARMONY 783 Suede Brush
---
Hand-sized natural wood rectangular suede brush with soft nylon bristles and rounded corners. Easily remove light dirt and lint, clean scuff marks, and maintain a lush look for suede and nubuck shoes and sneakers, even coats and boots.
Gently brush away debris from your finest footwear and garments. Gentle enough to use daily.
Perfect portable size for travel, to carry with you on the go, or to give as a gift.
Measurements:  3.5" L X 1.25" W X 1.25"H
***When ordering the Suede Brush, a person receives 1 suede brush. Our multi-view picture simply shows all sides of the suede brush; a person is not receiving 3 brushes in one package.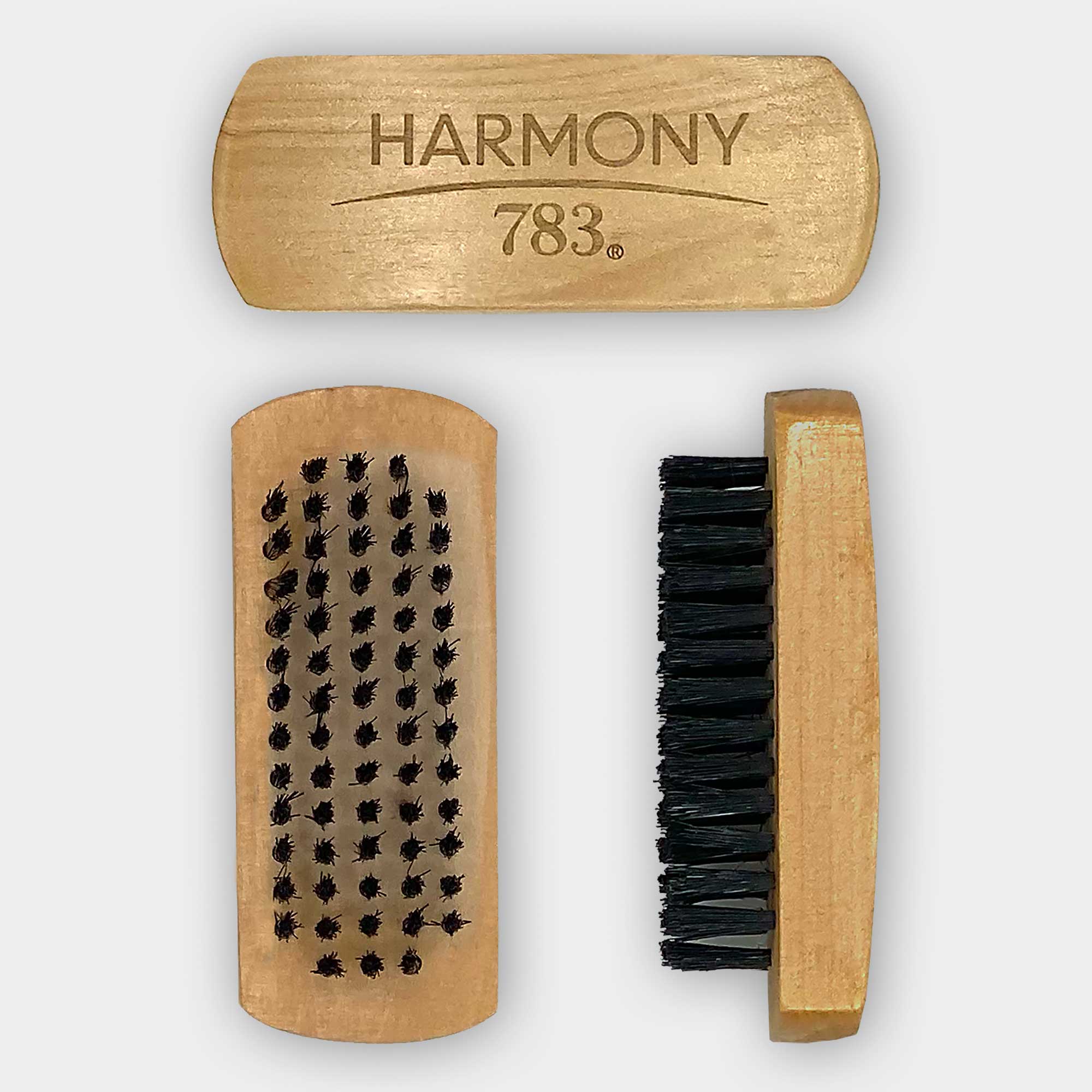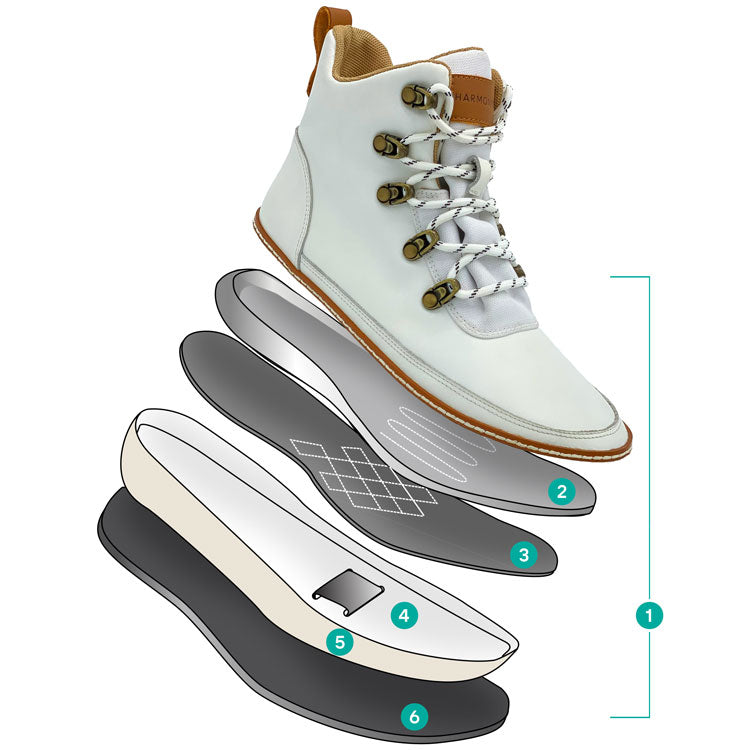 ① OUR UNIQUE CONDUCTIVE TECHNOLOGY
Our Groundworks™ tech helps harmonize your body's charge with every step
② Pure silver-stitched footbed for conductivity
③ Silver-stitched lasting board layer
④ 99% pure silver fabric loop to enable conductive flow
⑤ Bio-friendly algae-based EVA by BLOOM in midsole.
⑥ Carbon & rubber conductive outsole with trampoline heel for a stable stride
Give the gift of grounding on the go.

This product has no reviews yet.

<!-code for showing account activation / redirect----->